The Willow and Spike Fan Fiction Archives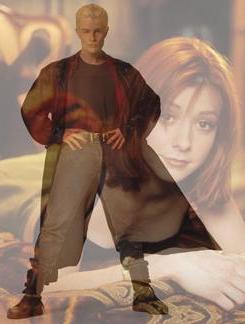 WHAT THE HELL HAPPENED???
That has been the reaction I have been getting since I changed the layout of the main page. I just thought it would be a lot easier to navigate this way. If you hate this, or have a better idea, use the brand spanking (or whipping, whichever you personally prefer *evil grin*) new feedback form.
I placed all of the links in a neat lil drop down menu so you wouldn't have to scroll down the whole page to find what you wanted. I have also added some other nifty stuff around the site, that I think will be pretty cool as a surprise once you happen upon it. Cheers, and enjoy the new design.
~*~*~*~*~*~*~*~*~*~*~*~*~*~*~*~*~*~*~

Win the Award!
Yes, eventually, the archives will be the host of the first annual 'Moonlit Shadows' award! It is JUST for authors of Willow and Spike fiction. I'm guessing these will not be up and running until I get someone to help me with them, we are seriously understaffed here. *laughs*


Contakt the Owner of the site.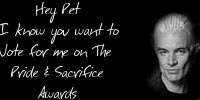 Don't forget to leave your mark!

Read the Book of the Dead
Sign the book of the Dead
Problems? Bribes? Luv Notes?
"Look, this isn't a spectator sport, people!" ~Spike~